How much do you know about the workers your subcontractors use?
When your subcontractors place workers on site, they are representing your business. Without carrying out thorough checks on the working practices of those subcontractors, your business could be exposed to disruption caused by different ethical standards.
It can make you susceptible to modern slavery.
Our whitepaper offers advice on how to dig deeper into your subcontractor supply chain and how to use that information to prevent modern day slavery.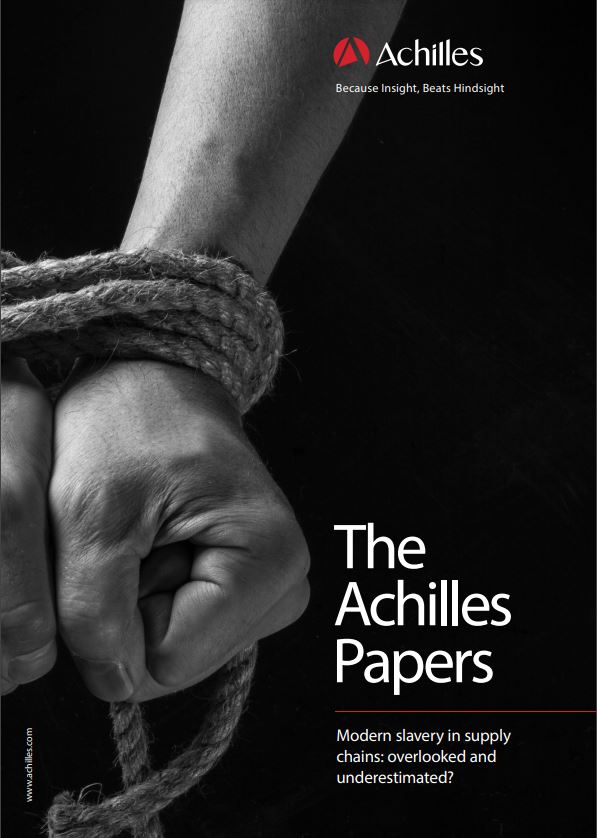 As a buyer, you have to manage data, compliance and risk across national and global supply chains.At the same time, you strive to reduce cost and ensure consistent procurement processes. Working with the right partners, processes and software can be the key to success.
Create a pool of validated suppliers, contractors and vendors who meet your pre-qualification requirements with a range of tools that let you add your own contract-specific qualification data.
Ask the right questions

Collect answers in the right way

Turn answers into actionable insights
Search, track and score suppliers

Integrate insights with existing systems

Enrich decision making
Raising standards in the facilities management subcontractor supply chain
You rely on subcontractors to fulfil part of your operations, and you need assurance that your subcontractor supply chain aligns to your ethical standards. We're here to help you find, eliminate and prevent modern slavery.
Download our whitepaper for advice on:
Driving company value through ethical behaviours
Digging deeper with Labour Practice Audits
Spotting the warning signs for modern slavery
Actions you can take today
We're here to help.
Start to build the solution that's right for your needs.
Speak with one of our team of experts.