Link-Up is recognised as a compliant provider of the Sentinel audit standard
Our Link-Up community offers a tailored approach to supplier assurance whilst ensuring that your suppliers are fully compliant with specific industry requirements, such as Sentinel. Being the premier safety systems in use across the rail industry, Sentinel assessments offer rail suppliers the opportunity to work trackside across the UK by demonstrating their compliance through our Link-Up questionnaire.
Quality Management throughout your supply chain is of paramount importance for organisations looking to maintain competitive advantage, reduce costs, grow their business and always strive for continuous improvement. Maintaining a certified Quality Management Systems (QMS) can help minimise the number of quality issues in your goods and services, while mandating them in your supplier requirements ensures the rest of your supply chain understands the importance of internal controls and how adhering to the highest standards of quality is integral.
About Link-Up
Established in 1997, Link-Up is a supplier registration and pre-qualification system used by buyers in all areas of the transport sector to have up-to-date and validated supplier information, and to procure efficiently in accordance with UK regulations. See our FAQ's for more information.
Choosing Link-Up over other assurance providers enables suppliers and buyers alike to have a much more comprehensive approach to supplier assurance whilst ensuring they are fully compliant with specific industry requirements, such as Sentinel, opening up markets in other sectors and geographies. Our one stop shop approach means you can cover supplier health and safety, sustainability, financial risk, ethical business practices, cyber security and compliance in one place. Combining Link-Up with our other networks also allows you to cover rail with construction, utilities, logistics and more.
Understand the importance of Quality Management throughout your supply chain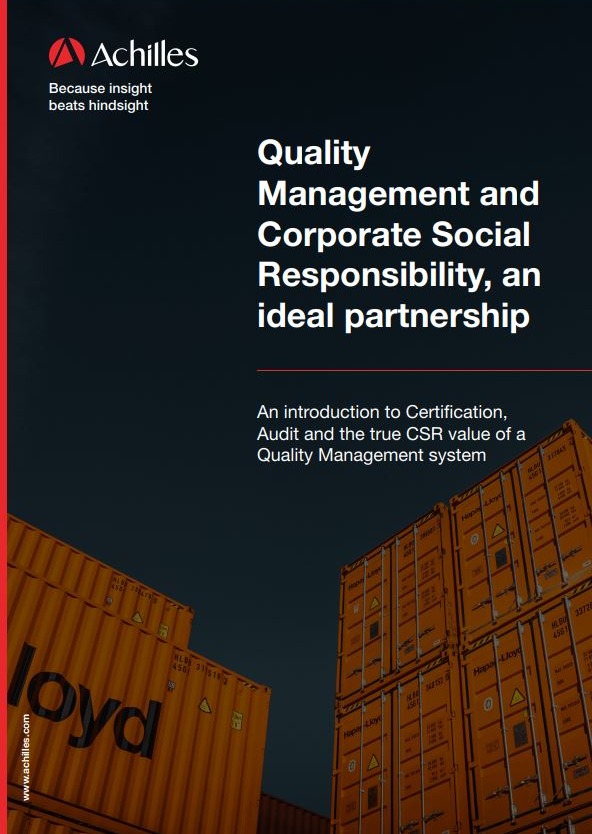 Achilles. It's all about supplier assurance.
Working with us provides assurance that you are:
Asking the right questions using standardised questionnaires that meet industry and regulatory requirements.

Collecting answers in the right way – from pre-qualification questionnaires to on-site audits, information is collected based on the risk rating of a supplier

Generating insights based on answers – opening the door to benchmarking and mitigating risk.

Enriching decision making with third party data – giving you a full picture of your suppliers.

Making insights accessible via system integration and APIs – giving you data when you need it, wherever you need it.
"As a business with widespread supply chain requirements, the Achilles Network provides one interface to collaborate, review compliance information and drive innovation across these historically independent sectors."

Michael Downing, Category Manager UKPN Services and Supplier Relationship Manager


Reduce cost
By creating a single process where buyers can find qualified partners, and suppliers can prove their credentials, we make doing business easier for everyone.
Reduce risk
We don't just collect the data buyers need to make fully-informed decisions – we rigorously scrutinise it to help them identify and eliminate risk.

Increase compliance
Risk doesn't end with procurement – and we work to help our suppliers meet their customers' needs, adhere to compliance standards and strengthen their relationships.

Find more opportunities
Our suppliers use their communities to become visible for new tender opportunities, knowing they're already prequalified in the eyes of the buyers.
Not only are we Sentinel approved for the rail sector but we cover all infrastructure meaning, you can also benefit from additional solutions such as the common assessment standard (CAS) aligned for construction and UVDB approved for utilities. Rest assured that you are getting a market leading service from a vastly experienced audit team who are able to deliver a more comprehensive audit to your supply chain much quicker than anyone else in the market.
240
Number of Infrastructure buyers
50000
Number of Infrastructure Suppliers