Learn the right lessons with our Renewable Energy whitepaper
The renewable energy sector is on the cusp of a major period of growth. The global challenge of climate change, as well as the need for a secure energy supply, makes renewable energy projects an important part of the energy portfolio going forward.
Learning the right lessons and transferring knowledge from oil and gas and unlocking a new era of growth for renewable energy is essential.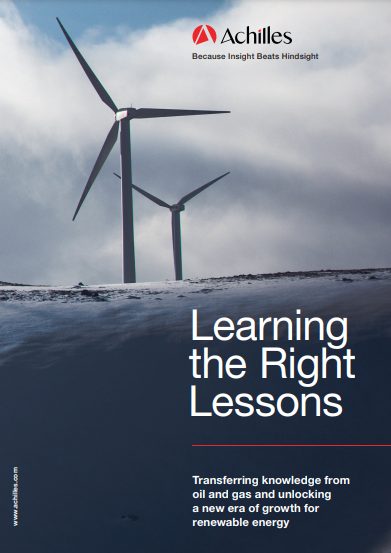 Raising Health and Safety Standards
Good H&S performance is an important part of the future growth of renewables.
Price Pressures in the renewables sector
Renewable energy companies need to be ready to take advantage of favourable shifts in government strategy.
Youth and inexperience
Many renewables firms have not yet build in-house procurement teams or supplier networks.
Unlock a new era of growth for the renewable energy sector
For businesses looking to work with oil & gas and renewables companies, market visibility is vital to securing contracts.
We support organisations' risk management and procurement strategies by reducing the cost, effort and risk of sourcing and managing suppliers – with clear commercial benefits for all.
Download our whitepaper to learn more.
"At Achilles, we welcome the recent growth of investment in renewable energy from within the oil and gas sector. We believe this shift into renewables will open up an abundance of exciting opportunities for cross-sector collaboration and business development. It will also drive innovation in low-carbon technology and performance, providing long-term social, economic and environmental benefits. The ability of oil and gas companies to draw on their networks and knowledge, and to apply their confidence and competence to the global green energy market, can only be a good thing for those operating in – or looking to operate in – the renewables space."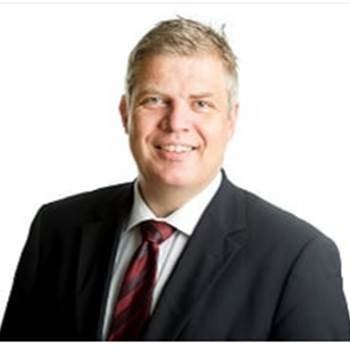 Head of Sector | Achilles
This whitepaper covers different lessons the renewables sector can learn from the oil and gas industry as a mature market. Overcome the challenges the rising renewables sector face as we work towards clean, green energy as part of the UN Sustainability Development Goals.
Challenges for the renewables sector

Lessons learned on risk reduction

Raising performance standards
Download the whitepaper
Reduce risk, reduce cost and raise performance as you unlock growth opportunities by diversifying into the renewable energy sector with Achilles.