Take action to reduce your carbon emissions and make a positive impact
With environmental concerns climbing the agenda, organisations increasingly need to demonstrate they are working sustainably. The Achilles carbon reduction solution is aligned to ISO 14064-1, TCFD, SBTi and CDP, independently measures and reduces your carbon footprint and meets all your carbon disclosure obligations including requirements for sustainability linked loans.
Achilles carbon management solutions
Supply chain carbon management
Get started by collecting data directly from your suppliers and track performance over time.
Up to 50% reduction
On average, clients that deploy the Achilles Carbon Reduce programme can expect to reduce optional carbon by 30% over a three-to-four-year period and 50% over five to six years

.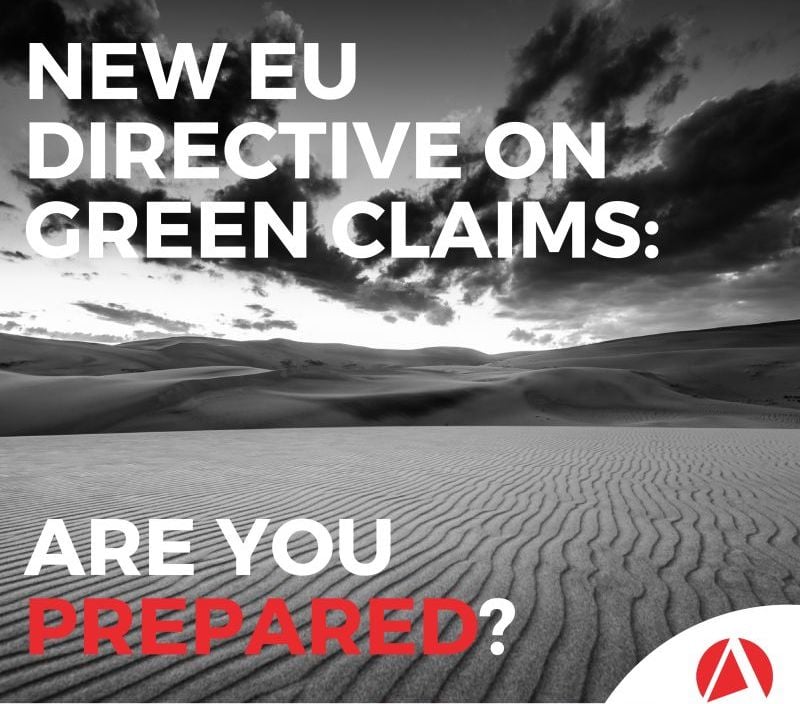 New EU Directive on Green Claims: is your company at risk?
As a new EU directive emerges in the European Parliament, is your business at risk of being left behind?
5 steps to best practice
Read the top 5 steps UK companies need to know about measuring, managing and reducing their emissions.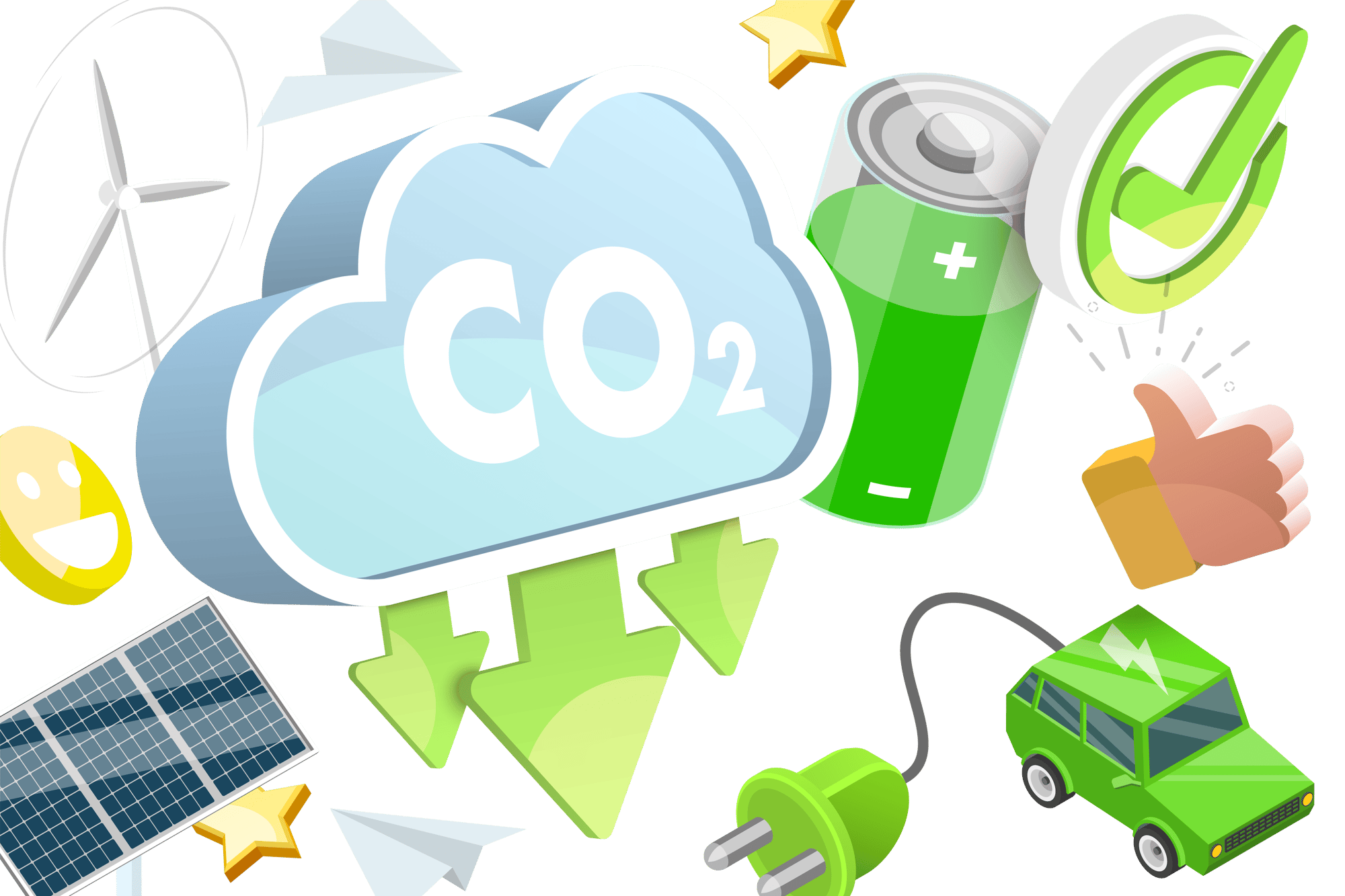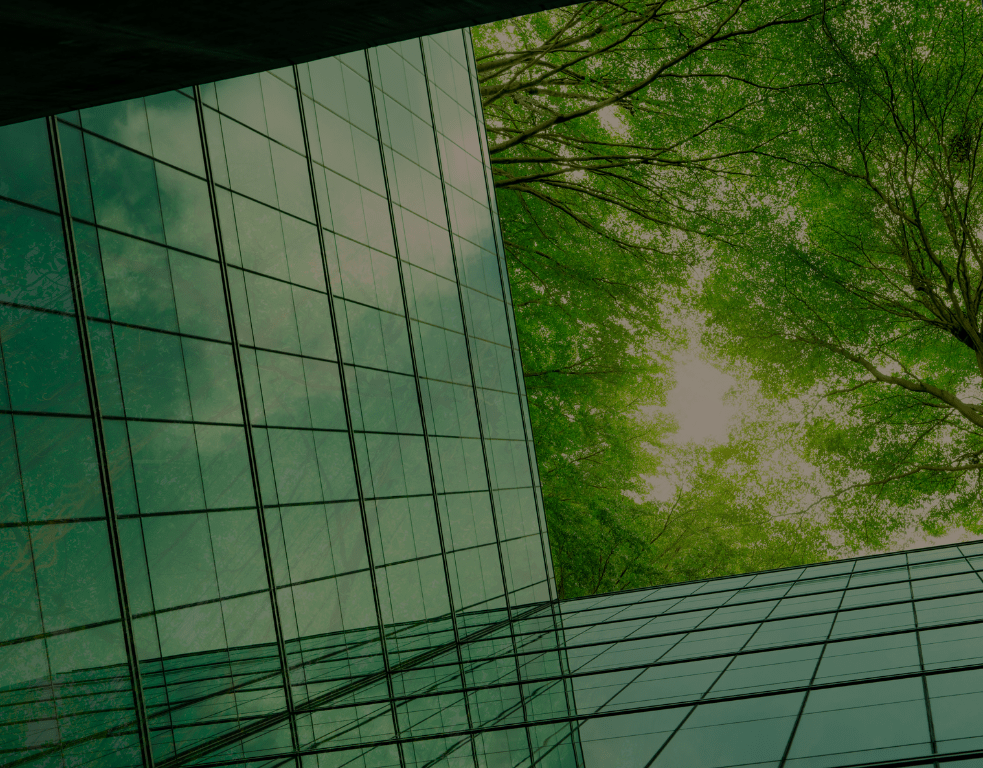 Free E-Learning Course: Carbon Reduction and Achieving Net Zero
Take this course at your own pace online. No expiry date and no cost! Receive a 30-minute lesson each week for 4 week's via email and at the end of every lesson, you'll be able to test yourself on what you learned.
Advanced Carbon Management Planning eBook
Companies must turn the same ingenuity they use to deliver compelling products and services to carbon management to ensure they continue to thrive in a zero-carbon world. Download our Advanced Carbon Management eBook to learn more about drivers and enablers to advance your Net Zero journey
A massive 38% of the emissions generated by human activities comes from buildings – 28% from operations and 10% from materials and construction. Learn more about how to have an impact.
Achilles helps customers save 97 thousand tonnes of CO2 and wins climate action award for a second consecutive year
In the last 12 months, the Achilles Carbon Reduce Programme has reduced Greenhouse Gas emissions by 97,411 tonnes CO2-e, which is the equivalent of 48,700 cars travelling 7,600 miles per annum. To offset this amount without reduction, Achilles customers would have had to plant over 4.8 million trees within one year – making the reduction a colossal feat for climate action.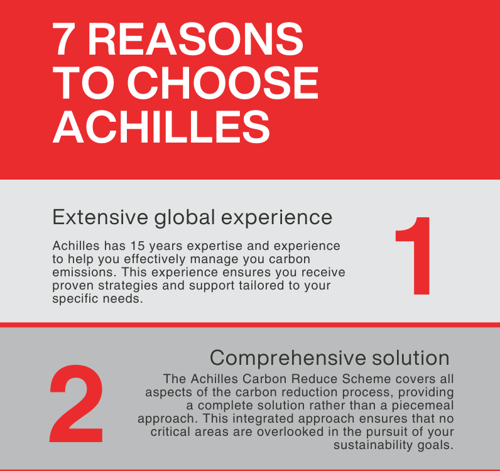 7 Reasons Why Achilles
Find out more about working with Achilles. Meet increasingly stringent carbon measurement and reduction requirements and report with confidence.
Let's chat
Contact us to arrange a no obligation conversation about your carbon reduction and management requirements.
Achilles provides a complete carbon management programme that allows you to make carbon reduction claims with confidence in any market and to any stakeholder group.

It takes into account all carbon measurement and management activities you may have already undertaken so you aren't paying to do things twice.

Achilles Carbon Reduce is internationally recognised and accepted by governments, certification bodies, regulators and the investment community and fully aligned to TCFD, SBTi and provides you with an ISO 14064-1 certificate.

Programme participants have reported operational savings in the order of several millions of pounds per annum.

It works! On average 30% reductions in operational carbon over 3-4 years and 50% reductions over 5-6 years.